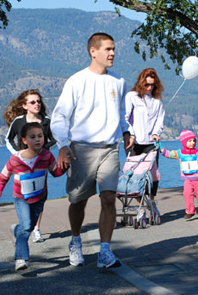 Events Management Portfolio
Home
// Events and Portfolio
The Winnipeg 10 and 10 in 2010
September 12th, 2010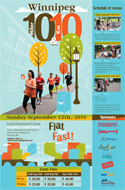 The Winnipeg 10 and 10 in 2010 is an inaugural road running event of 10 km and 10 mile that starts and finishes in downtown Memorial Park.
Created and managed by 21one Events Management and the Running Room as a Winnipeg Downtown BIZ initiative, it will be the preeminent downtown running race with massive potential for growth.
Everyone welcome, Walkers & Runners, Old & Young...7 - 70 yrs old
Event Dates:
September 12, 2010
»
read more
BMO Vancouver Marathon
May 1, 2011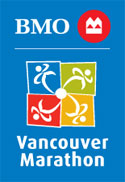 Website:
www.bmovanmarathon.ca
The BMO Vancouver Marathon is one of Canada's largest marathons and has an extensive history since its inaugural year in 1972. The event has had participation from athletes from around the world - 38 countries in 2008! This year the 21one event management team has implemented some new exciting changes including: Start and finish lines are now the same for all events in the BMO Vancouver Marathon. Participants in the 42.2 km Marathon, 21.1 km Half Marathon, 8 km, and McDonald's Kids MaraFun will all toe the same line on race day. The Sports Expo has moved to its new location in the Event Village at Concord Pacific Place, right by the Start/Finish Area.
Event Dates:
May 1, 2011
May 2, 2010
May 3, 2009
»
read more
Little Big Run
May 28-30, 2010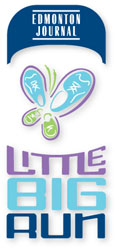 Website:
www.littlebigrun.ca
The Little Big Run has become one of the City of Edmonton's premier lifestyle programs, having evolved from a single weekend event, to an active lifestyle, fitness and health movement. Media, sponsor support and word of mouth has caused the popularity and growth of the event over the last couple years to sore. This year the Little event is expecting 5000 kids and 4000 runners/walkers for the Big event.
Event Dates:
May 28-30, 2010
June1-June3, 2007
May 31- June 1, 2008
May 29-31, 2009
»
read more
Intact Insurance Canadian Derby Edmonton Marathon
August 21, 2011
Website:
www.canadianderbymarathon.ca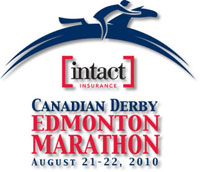 The Intact Insurance Canadian Derby Edmonton Marathon has earned the reputation of being Edmonton's premier running event. Held in August, the River Valley Family Festival weekend offers something for everyone with a Kid's race, 5K, 10K, 21.1K and 42.2K distances. The weekend also includes a kid's play zone, fitness expo, a Sunday brunch for participants and award presentations. Intact Insurance Canadian Derby Edmonton Marathon (formerly ING Edmonton Marathon) has a history of being a quality race, which attracts both the elite and recreational runners. This race weekend continues to grow with every year, this past year's event comprised of over 3,3 00 athletes of every age and ability.
Event Dates:
August 21, 2011
August 21-22, 2010
August 15-16, 2009
August 16-17, 2008
August 11-12, 2007
August 12-13, 2006
August 20-21, 2005
»
read more
BMO Okanagan Marathon
October 9-10, 2011

Website:
www.okanaganmarathon.ca
The Okanagan International Marathon is a spectacular event promoting active lifestyle and is as a major fundraiser for the interior of BC. Held in the fall in Kelowna over the Thanksgiving weekend, the event has the perfect setting and offers something for everyone. With a history of Boston qualifying times on a course, which attracts both the elite and recreational runner. In addition to the walking/running events, this family focused weekend offers a kid's play zone and a fitness expo. To date the Okanagan International Marathon has donated in excess of $173,000 dollars to the Sunshine Foundation Dream for Kids. Growing from a small marathon with a group of dedicated runners the event is today comprised of over 3,300 participants.
Event Dates:
October 9-10, 2011
October 9-10, 2010
October 10-11, 2009
October 11-12, 2008
October 6-7, 2007
»
read more
Other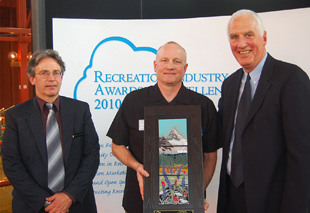 Winner: 2010 Recreation Industry Award of Excellence: Recreation Marketing & Advertising Category
Vancouver 2008 ITU Triathlon World Championships
2005 IAAF Site Plan
21one has extensive experience with the creation and development of Sport, Lifestyle and Entertainment events.
Review past and present events 21one has managed. Review videos, testimonials, marketing materials, plans, site layouts and more to demonstrate 21one's all encompassing services.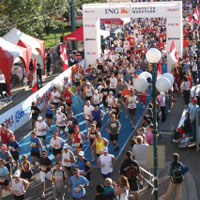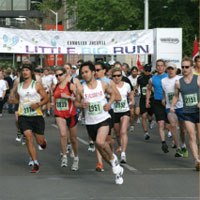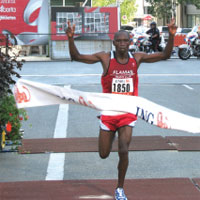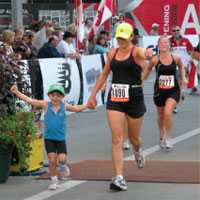 Site design by: