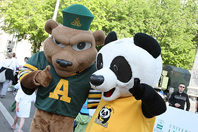 Exhibitor Sponsorship
Exhibitor Sponsorship
Many of the 21one events have expos ranging in size, types of exhibitors and cater to various target markets.


» Click

to find out more information on how to be a part of the energy and exhibit at a 21one event.
» Click

to view past expo layouts and exhibitor information check out 21one.
For further information on sponsorship email: maureen.hazekamp@21one.ca
Site design by: