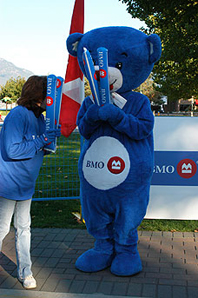 Events Process
Devising the Event Concept:
Sport, Lifestyle and/or Entertainment events; 21one will assist in the development of the event concept. Their specialized skill set will help turn an event idea into a reality.
Identifying the Target Audience:
21one uses market research, as well as assess characteristics and market segments, to define the correct demographic and psychographics profile for an event. Once the optimal target market is determined, 21one will develop a market positioning strategy for the event and create a complete and clear marketing plan to effectively reach the designated target audience thereby increasing participation and maximizing exposure.

Maximize Sponsor Media Reg
Developing the Brand:
With the creation of a brand positioning strategy, 21one will help establish, maintain, increase and if necessary modify an event's brand. All communications in the marketing plan will contribute and strength the event's brand, while increasing consumer awareness of the event
Coordinating the technical aspects:
21one has expertise in the creative, technical and logistical elements that help an event succeed. Their skills include event design/layout, audiovisual production, logistics, budgeting, negotiation and client services. Their involvement in multiple events allows 21one to ad value to their event management services by creating economies of scale through their strategic relationships with suppliers and ability to integrate event resources.
» Click

for a list of some suppliers 21one has dealt with for past events.
Executing the event:
After planning and marketing the event, 21one will execute the event within budget and help ensure that the event is a success. They will also conduct a post-event assessment.
» Click

for further information on the 5-step process which ensures a successful event.
Site design by: