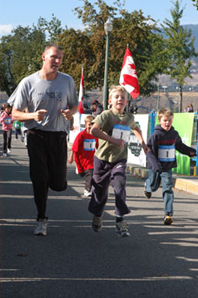 General Responsibilities and Events Management Experience
General Responsibilities
Use Market Research to properly position the event thereby optimizing event growth, sponsorship and marketing
Document, produce and update the business and strategic plans for the Event
Plan events within the community to foster community support for the events
Develop and maintain key stakeholder relationships on behalf of the Event including but not limited to: Sponsors, City Officials, Participants and Residents
Compile and execute the annual operating budget
Monitor monthly revenue and expenditures against budget, providing explanations for variances
Develop new and innovative ways of engaging all key stakeholders so as to increase the level of both the event and the community's participation and the financial viability of the events
Produce a revised monthly forecast where revenues and expenditures are expected to be considerably different to budget
Planning and supervising all aspects of the Event
Lead and manage a staff
Conduct-post event assessments, including budget, supplier, media, sponsorship and media reviews
» Click

for more information on how 21one separates themselves from the average event management company.
Experience
Proven track record in tradeshow and event marketing, in sports and fitness, lifestyle, and entertainment
Strong event management skills in planning, execution, budget management and post event evaluation.
Creative, flexible and an able to manage and change priorities to adapt to a changing environment.
Solid relationship building, negotiation and influencing skills
Excellent verbal and written communication skills
Good knowledge of budgets and managing finances
Strong interpersonal, presentation, communication and organizational skills with multi-tasking capability
High levels of initiative, creativity and self-motivation
Solid leadership skills and ability to resolve problems and issues effectively
Sports Events Background and Experience
Experience in International, National, Regional and local events
Community Involvement
» Click

for more information and to view a few of 21one's past events.
Site design by: